The fastest and easiest way to add or remove homes from your site is to reach out to support. We're happy to make changes for you as frequently as you need. If you prefer to make changes yourself you can do so with the advanced home editor tool, which is not accessible from any menu. To access the tool, add "/#!/Admin/ManageHomes" to the end of your address bar. For example, the address would look like:
https://testgroup.condoally.com/#!/Admin/ManageHomes
or
https://testgroup.hoaally.org/#!/Admin/ManageHomes
Once you've opened the home editor, you can quickly add or edit homes via the grid and form at the top.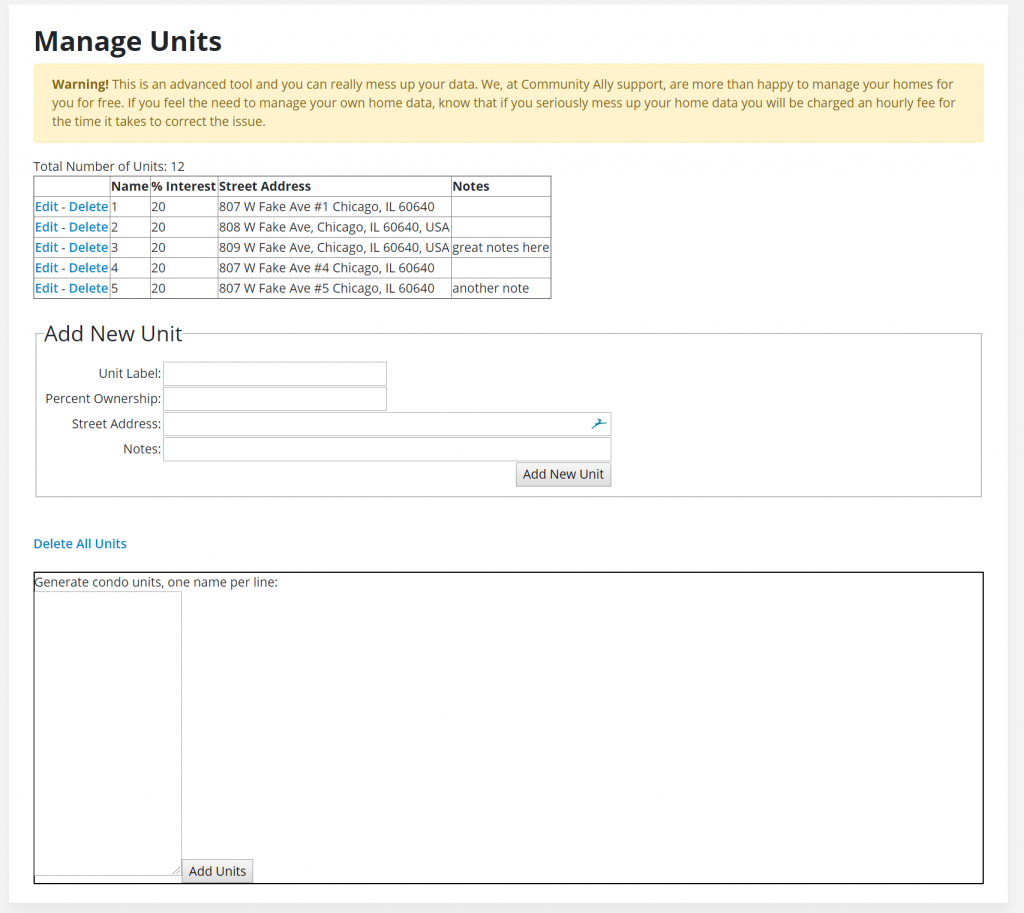 If you need to start fresh you can use the "Delete All Units" link. You can also bulk load units/homes using the forms at the bottom. Again, think through your goals first before bulk deleting/adding data as it can become quite a mess that will end up costing you time and money if you need to hire us to clean up your home data.