Using the invoice mailing feature, you can quickly and easily send out PDF invoices to your residents via e-mail or paper mail. We split the process needed to send invoices into 4 steps to make the process as simple as possible.
1. Information
First, in order to mail or generate invoices, we need to know how you want the "From" information to display. Also, in the notes field is where you should enter payment instructions for your residents.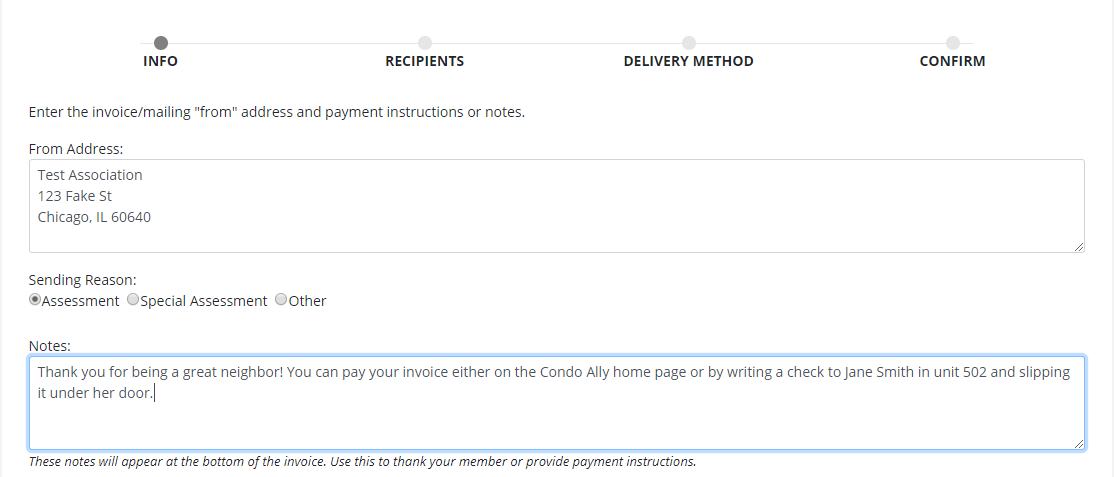 2. Recipients
On the next step you select which homes should be sent an invoice. Occasionally you may not need to send an invoice to every resident, but by default all homes are selected.

3. Delivery Method
Once you've selected who will receive invoices, now you choose how they'll receive their invoices. E-mail sending is free and letters cost $2, $3 for international. When you elect to send a letter to a resident, double-check the USPS verified address to make sure it's correct because that's the address that will be printed on the envelope. Occasionally, the formatted address may drop the unit. Also, take a moment to preview the invoice PDF and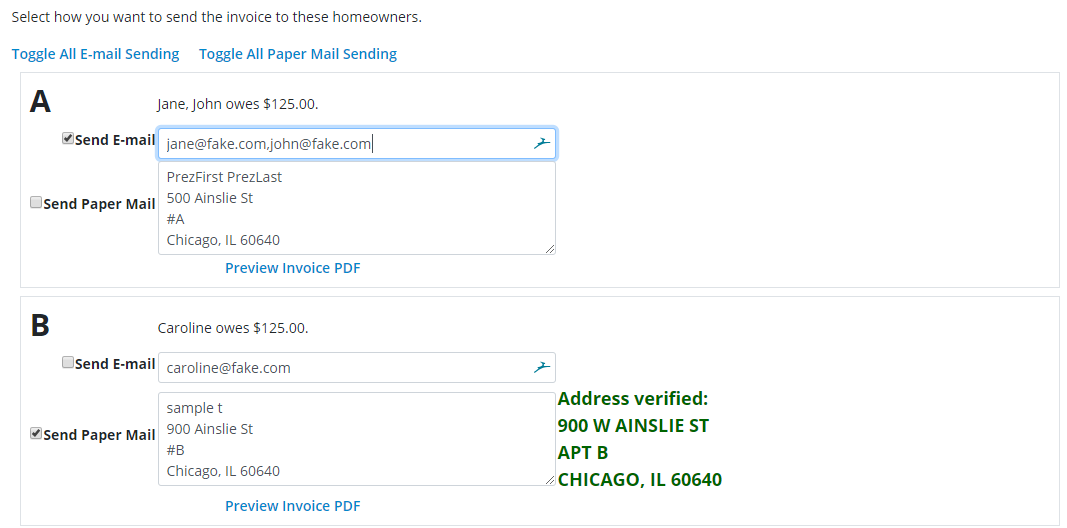 4. Confirmations and Payment
On the next, and final, step you can see a summary of what will get sent. Make sure the number look correct as these determine how you're charged, if at all. If you have any paper letters to send you'll need to enter your payment information before anything gets sent. We hope this guide has helped. If you have questions, don't hesitate to reach out to us via the "Contact support" widget in the bottom right of every page.