The maintenance tool (Click Documents & Info, then Maintenance) is a simple page to track improvement projects to your building or community.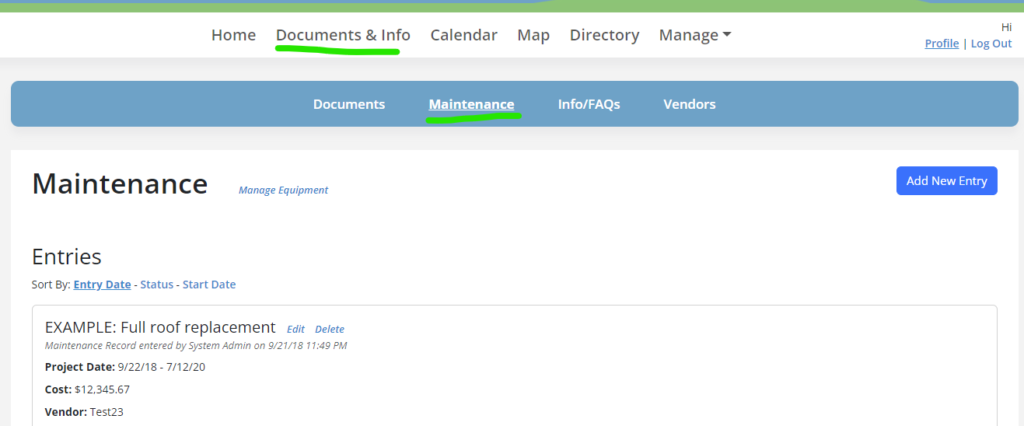 Many associations have recurring maintenance on a fixed or variable scheduled. For example, many condo associations in Chicago need to clean the building grease trap on a regular basis. Occasionally pipes back up and the question is asked, "when did we last clean the traps?" This is the tool to track information like that.
For better tracking, you can associate a maintenance entry with a vendor or piece of "equipment." Vendors are managed on the "Vendors" page on the same sub-menu as "Maintenance." You can manage equipment via the "Manage Equipment" link on this page. This way you can associate all work related to your roof, grease trap, driveway, etc. with that very item with ease.